Flange bush for excavator &Collar bush
Product Detail
-->
Product Tags
20 thousand pcs/month
Bushing available  excavator types
Common Bushing
25*35*30 to 140*155*135 available
Komatsu
All available, Please provide part number
Hitachi
All available, Please provide part number
Excavators of other brands
Available, Please provide part number And Excavator model
HS.CODE
8431499900
Pack detail:
Carton box fixed on plywood plallet
Export port:
Xiamen etc.
Raw materials
We strictly control the procurement of raw materials and purchase steel products from genuine steel mills for production. Choose using forging material with 40cr ,to ensure quality from the source of production.
Lathe
The advanced digital machine tool can process the outer diameter, inner diameter and end face, and 100% inspection of the product to ensure the scientificity of the subsequent processing data.
Heat treatment
Own heat treatment line,High frequency equipment,full control by ourselves to ensure the hardness can be reach demand.
Fine grinding
Intelligent precision grinding process is refined. Using advanced precision grinding equipment. Under the principle of excellence, many manual supervision, measurement and adjustments have made the finished product precise in size and more refined and beautiful in appearance.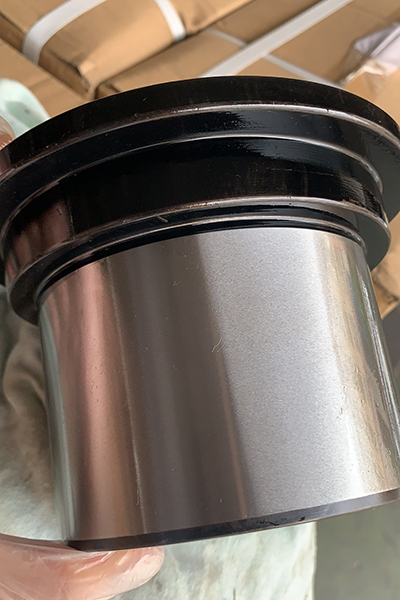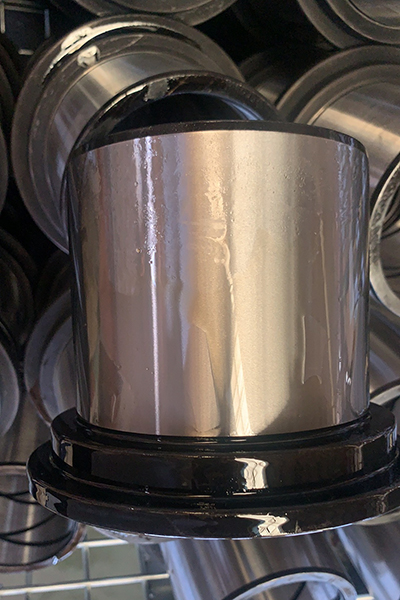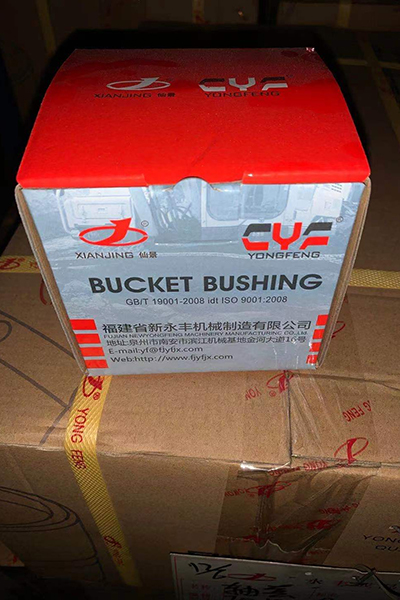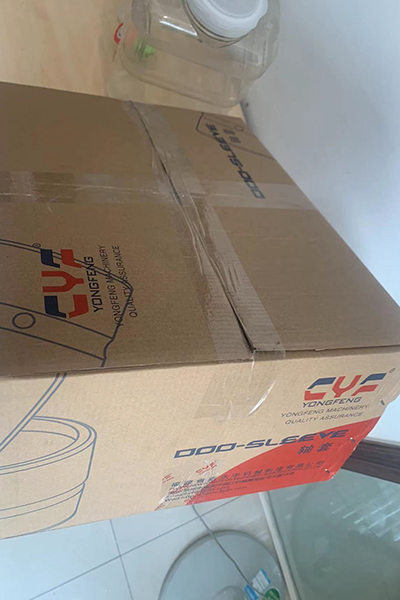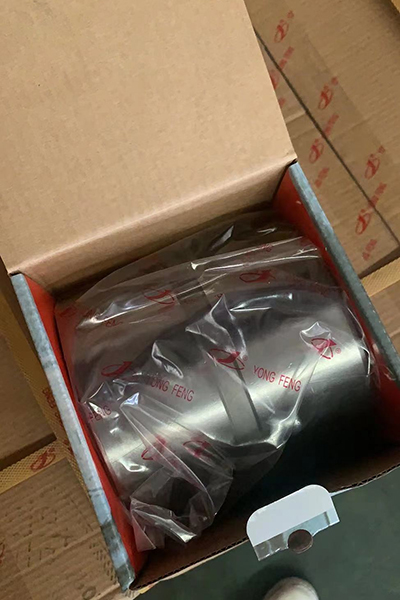 | | | |
| --- | --- | --- |
| Part No. | Description | Application |
| 4445475 | Bushing | ZX70, ZX70-3 |
| 4424953 | Bushing | ZX110, ZX120, ZX110-3, ZX120-3, ZX140W-3, ZX130-5G |
| 4344898 | Bushing | ZX110, ZX120, ZX110-3, ZX120-3, ZX140W-3, ZX130-5G |
| 4344899 | Bushing | ZX110, ZX120, ZX110-3, ZX120-3, ZX140W-3, ZX130-5G |
| 4409178 | Bushing | ZX200, ZX200-3, ZX200-3G, ZX200-5G |
| 4352398 | Bushing | ZX200, ZX200-3, ZX200-3G, ZX200-5G |
| 4409122 | Bushing | ZX200, ZX200-3, ZX200-3G, ZX200-5G |
| 4443882 | Bushing | ZX200, ZX200-3, ZX200-3G, ZX200-5G |
| 4358100 | Bushing | ZX230, ZX240-3, ZX240-3G, ZX240-5G |
| 4434036 | Bushing | ZX230, ZX240-3, ZX240-3G, ZX240-5G |
| 4443885 | Bushing | ZX330, ZX330-3, ZX330-3G, ZX330-5G |
| 4438771 | Bushing | ZX330, ZX330-3, ZX330-3G, ZX330-5G |
| 4381857 | Bushing | ZX330, ZX330-3, ZX330-3G, ZX330-5G |
| 3079233 | Bushing | ZX450, ZX450-3, ZX470-5G, EX400-5 |
| 3026075 | Bushing | ZX450, ZX450-3, ZX470-5G, EX400-5 |
| 3060476 | Bushing | ZX450, ZX450-3, ZX470-5G, EX400-5 |
| 4381855 | Bushing | Hitachi |
| 4381856 | Bushing | Hitachi |
| 4443881 | Bushing | Hitachi |
| 4355875 | Bushing | Hitachi |
| 4443884 | Bushing | Hitachi |
| 4443883 | Bushing | Hitachi |
| 4402460 | Bushing | Hitachi |
| 4352400 | Bushing | Hitachi |
| 4364501 | Bushing | Hitachi |
| 205-70-67150 | Bushing | PC200-6, PW200-7, PW220-7 |
| 205-70-72130 | Bushing | PC200-6, PW200-7, PW220-7 |
| 707-76-80010 | Bushing | PC200-7, PC200-8, PC220-7,PC220-8 |
| 20Y-70-32410 | Bushing | PC200-7, PC200-8, PC220-7,PC220-8 |
| 21K-70-12161 | Bushing | PC200-7, PC200-8, PC220-7,PC220-8 |
| 20Y-70-32351 | Bushing | PC200-7, PC200-8, PC220-7,PC220-8 |
| 20Y-70-32361 | Bushing | PC200-7, PC200-8 |
| 205-70-73180 | Bushing | PC200-7, PC200-8 |
| 20Y-70-34211 | Bushing | PC200-7, PC200-8 |
| 20Y-70-34221 | Bushing | PC200-7, PC200-8 |
| 205-70-72180 | Bushing | PC200-7, PC200-8, PC220-7,PC220-8 |
| 20Y-70-31511 | Bushing | PC200-7, PC200-8 |
| 707-76-70110 | Bushing | PC200-7, PC200-8 |
| 707-76-80470 | Bushing | PC200-7, PC200-8 |
| 707-76-80480 | Bushing | PC200-7, PC200-8 |
| 707-76-80020 | Bushing | PC240-7, PC270-7 |
| 206-70-71381 | Bushing | PC220-7, PC220-8 |
| 206-70-53150 | Bushing | PC220-7, PC220-8 |
| 207-70-72460 | Bushing | PC300-7, PC300-8 |
| 207-70-73250 | Bushing | PC300-7, PC300-8 |
| 207-70-73240 | Bushing | PC300-7, PC300-8 |
| 207-70-32150 | Bushing | PC300-7, PC300-8 |
| 207-70-34230 | Bushing | PC300-7, PC300-8 |
| 207-934-7251 | Bushing | PC300-7, PC300-8 |
| 207-70-72440 | Bushing | PC300-7, PC300-8 |
| 207-70-61511 | Bushing | PC300-7, PC300-8 |
| 207-63-76170 | Bushing | PC300-7, PC300-8 |
| 707-76-90490 | Bushing | PC300-7, PC300-8 |
| 707-76-90130 | Bushing | PC300-7, PC300-8 |
| 208-70-72170 | Bushing | PC400-7, PC400-8 |
| 208-70-13141 | Bushing | PC400-7, PC400-8 |
| 208-70-32140 | Bushing | PC400-7, PC400-8 |
| 208-70-34230 | Bushing | PC400-7, PC400-8 |
| 208-70-74170 | Bushing | PC400-7, PC400-8 |
| 208-70-61521 | Bushing | PC400-7, PC400-8 |
| 707-76-11130 | Bushing | PC400-7, PC400-8 |
---
Previous:
Idler/Mini excavator idler
---
Products categories